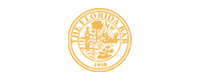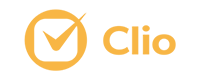 Virtual Practice
The legal profession has been transformed because of computers and the Internet.
Lawyers are now more likely to work virtually, outside a traditional office environment.
The shift to virtual collaboration and remote work requires lawyers to make better use of technology. This can be challenging.
Essential Technology
Figuring out which technology tools to focus on is hard, especially for lawyers in solo or small firm practices.
But a few options have such high ROI that you should concentrate on these above all others.
Save Time & Money
Lawyers who succeed in leveraging technology can confidently take on more work, earn more, and —most importantly— enjoy more time off.
Unfortunately, too many lawyers work harder than necessary, not realizing there's a better way.
The Better Way
SYSTEMS so the work is done right by everyone, every single time.
AUTOMATION so work gets done faster, and at much lower cost.
OUTSOURCING so the work gets done by others, not you!