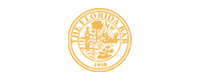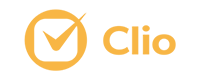 Work Less, Be Happier
It might seem counter-intuitive that you can work less, get more done, and be much happier. But it is indeed possible.
If it seems impossible right now, I understand. I used to think so too. But then I discovered how to use technology to completely change my practice for the better.
And, while you may not yet know how, I know that you can do the same for your practice that I did for mine.
Technology (used effectively) can help you do seemingly magical things. For example…
Use smart templates to create legal documents up to 500% faster (and do so more reliably).
Blast out emails in seconds using text macros (that make your automated responses as detailed as necessary).
Use outsourcing to get work done without even lifting a finger.
Yes, when you shift to systematic, automated, outsourced workflows your practice will become much more enjoyable.
But exactly do you do this? Well, I recommend you start with my…
Lawyer's Guide to Working Smarter
Document efficient systems to create more consistent and reliable workflows.
Use automation so your practice runs more by itself—with less effort & attention.
Delegate and outsource your way to total freedom. (Do only the stuff you love to do!)
If you're ready now, check out...
My Online Course
Work Smarter
Learn to systematize, automate & outsource key workflows to get everything done faster & easier.
Sign Up Now
More Info
My Group Coaching
Co-Pilot Mastermind
Get personalized, ongoing assistance so that you make progress faster, with greater confidence
Join the Waiting List
More Info