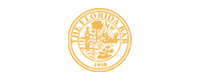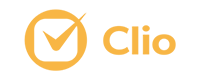 Make It Easier
Believe it or not, you can get much more of what you want in your practice with a lot less effort.
Use 80/20 Leverage
The first step is understanding how to leverage something called the 80/20 principle
Create Massive ROI
In a solo or small firm practice, you must lower your overhead as much as possible and maximize the ROI on all your time, effort, and money.
If you operate strategically using the 80/20 principle, you'll create extraordinary efficiency and massive ROI.
Leverage Technology
Using technology strategically is also vital. That means optimizing paperless workflows and then using automation as much as possible.
That will save you vast amounts of time and money —and allow you to improve the quality of the work dramatically.
Finally, leverage outsourcing for even greater ROI and cost savings.
Lawyers who do this can confidently take on more work, earn more, and —most importantly— enjoy more time off.
Unfortunately, too many lawyers work harder than necessary, not realizing there's a better way.
The Better Way
Using AUTOMATION to get much more work done, more reliably, and at a much lower cost
Using OUTSOURCING to remove yourself from whole areas of your practice (and gain more freedom)
Step #2
A Solid Plan
Use best practices, strategies & tactics for maximum ROI