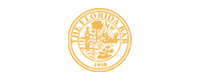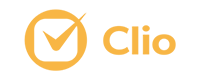 The Key to Success
If you're a small firm lawyer, you must be ruthless about using limited resources (e.g. time, money, attention). Digital technology can help you leverage your limited resources in mind-boggling ways.
At least, in theory.
Be Realistic
Unfortunately, technology is often more bewildering and frustrating than helpful. For most lawyers, anyway.
So what's the solution? How can you turn things around?
The key is to "work smarter" with technology. That is, you need to be strategic and realistic (as opposed to haphazard and naïve).
Focus ruthlessly on the high-value levers supplied by modern technology.
The two best levers you should focus on are paperless automation and low-cost outsourcing. And, if you need more clients, then learn to do low-cost online marketing.
Work Smarter
For solo or small firm lawyers, leveraging technology means:
Wielding the power of bigger law firms (by being a "tech-efficient David" versus "luddite Goliaths").
Dramatically lowering your overhead (pay less for office space because you're not hoarding paper, or don't pay for an office at all)
Being able to work from anywhere (even from a sailboat in the Caribbean ocean).
Hyper organization of digital information so that you can find any file in 30 seconds or less, (even from a sailboat in the Caribbean ocean or a plane cruising at 30,000 feet).
Being able to bang out documents 300% faster (and do so more reliably) using powerful automation tools that cost little money.
Blitzing through emails in seconds (filtering 80% of the noise automatically).
Gaining confidence knowing you're hyper-organized, and your digital data is fully secure from intruders.
Maximize outsourcing to get grunt work done at a lower cost by people who work as much or as little as you need (even legal work).
---
But don't get too excited yet, because here's the…
Big Caveat
Leveraging technology takes time and commitment. If you demand rapid transformation, you're destined for disappointment.
But if you're sensible and patient, then you'll succeed. I know, because that's how I used tech to transform my solo practice.
And that's how the lawyers I've helped have done it.
How to start
First, commit to taking action to improve your practice. Don't be passive. And don't fall prey to shiny object distractions.
If you want to create big changes in your practice, stay focused on the things that matter most.
If you're looking for magic bullets and platitudes, you're not ready for the next level.
But, if you want to take bold action (and want to know where to direct your focus), then start with the Working Smarter Course.
If you don't have the two hours to work through the course materials, maybe take a smaller step forward and download the Free PDF Guide.
Whatever path you take…
Focus On These
1. Leverage automation so that your practice runs more by itself—with less effort & attention.
2. Outsource your way to massive freedom. (Do only the stuff you love to do!)