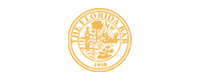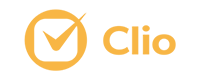 Become Happier
Too many solo and small firm lawyers are unhappy. They're working too hard and feeling burned out.
That's how I felt at one point. But then I discovered how to use technology to radically improve my practice.
Technology can also help you create a happier practice, once you start to use it properly (i.e. learn to "work smarter").
Working Smarter
When you work smarter you'll be able to automate a lot of work and save a bunch of time, while also dramatically lowering your overhead.
Working smarter enables you to:
Work easily from anywhere because you have a cloud-based, paperless filing system.
Use text macros to create legal documents up to 500% faster (and do so more reliably).
Process emails in seconds (and filter out 80% of the noise automatically).
Be totally confident because your data is fully secure from intruders.
Use outsourcing to get tedious work done cost-effectively by people who can work as much or as little as you need (even legal work).
The Digital Age is Here
Writer William Gibson offered this keen observation about our modern world:
"The future is already here — it's just not very evenly distributed."
This quote went viral in Silicon Valley because it captures a strange anomaly of digital technology.
Meaning that, if you're in the "right place" you'll discover amazing new things. But if you're not, it's like you're living in the stone age.
Some lawyers can't see the amazing new opportunities (i.e. they're trapped in the past).
Other lawyers are open to new ways of practicing law that allow them to achieve massive prosperity and freedom.
If you want to do this for your practice, then…
Focus On These...
1. Documenting efficient systems to create more consistent and reliable workflows.
2. Using automation so your practice runs more by itself—with less effort & attention.
3. Outsourcing your way to massive freedom. (Do only the stuff you love to do!)
My Online Course
Work Smarter
Learn to systematize, automate & outsource key workflows to get everything done faster & easier.
Sign Up Now
More Info
My Group Coaching
Co-Pilot Mastermind
Get personalized, ongoing assistance so that you make progress faster, with greater confidence
Join the Waiting List
More Info